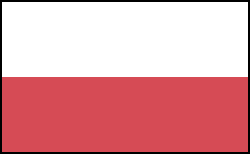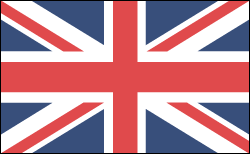 Mirosław Kordos: The best artificial intelligence solutions - research and implementations in industry.

My scientific interest is research in data selection (mostly instance selection) with similarity-based, evolutionary and neural-network embedded methods, rule extractions from neural networks, learning process visualization in neural networks and task scheduling with evolutionary methods.
Development of these interests resulted in obtaining a PhD in Computer Science.



Several of the artificial intelligence solutions I developed have been practically implemented in the material and electrical engineering industry and in medicine, where they improved the quality of technological processes.
Next industrial implementations are in progress.



At the beginning of my career I worked as a Delphi developer, then switched to C#. (For a certain period I was also engaged in other topics, as HP server technologies).
I specialize in analysis, design and implementation of advanced systems for data analysis and optimization of technological processes. (I'm not interested in standard applications that use a combination of a fancy user interface with typical database operations, but I can always recommend you good students.)
To master my competencies in project management I have obtained an MBA degree.



Thanks to changing of the car to the bike, I started saving money and I finally could afford to give up my job in the IT industry and start working at the university, which I always dreamed about, because it gives me much better opportunities to develop my scientific interests.
Riding bike you don't make traffic jams (and you don't get stuck in traffic jams), you don't make noise pollution, air pollution, CO2 emissions. In other words: you don't make others' lives miserable.
Numerous studies have shown that exercising improves cognitive abilities - especially the speed of mental processes and the ability to think creatively.



It is a very interesting topic not only scientifically but also practically, because that knowledge can be transferred into using your brain better, what leads to a higher quality of life.
Computational models of brain activity are very useful. At the micro-scale they explain the phenomena quite well, however still require a significant development to explain the connections between the circuitry and final decisions and actions.
Use your intuition as the second step in problem solving. As the first step you use Google.
Master the proper techniques of using your brain, not only to memorize easily different things and effectively learning foreign languages (which is the easiest) but also to successfully deal with various situations and various persons.
Ride your bicycle everywhere - that will improve your brain oxygenation and make it work better.
"Enter through the narrow gate" - if something is the point of interest of almost everybody it is surely not worth devoting your time and attention.
Don't use counterproductive techniques. An example is alcohol, which damages dendrites in the brain. While most of the damage is reversible, some damage is permanent. Every beer you drink makes your brain function less efficiently forever. Drinking alcohol is a total absurd not only because of the losses in health and intellect but also because of the social and economic damage. Therefore I never drink beer, nor champagne at the new year party, nor any other alcohol.


Creative Commons License. You are free to copy, share and adapt all articles and software from my web page for non-commercial purposes, provided that you attribute the work to me and place a link to my home page. What you build upon my works may be distributed only under the same or similar license and you may not distort the meaning of my original texts.